June 2, 2016 at 10:49 am
#9972
Jeff H
I've been trying to bite my tongue since I'm biased towards the R1200GS and have ridden it across the country several times to go off roading. It's a great bike for both touring and off-roading.
The question reminds me of a couple of slides I made for the presentation earlier in the year. The message was "There's no wrong bike to ride with the BMWTCD".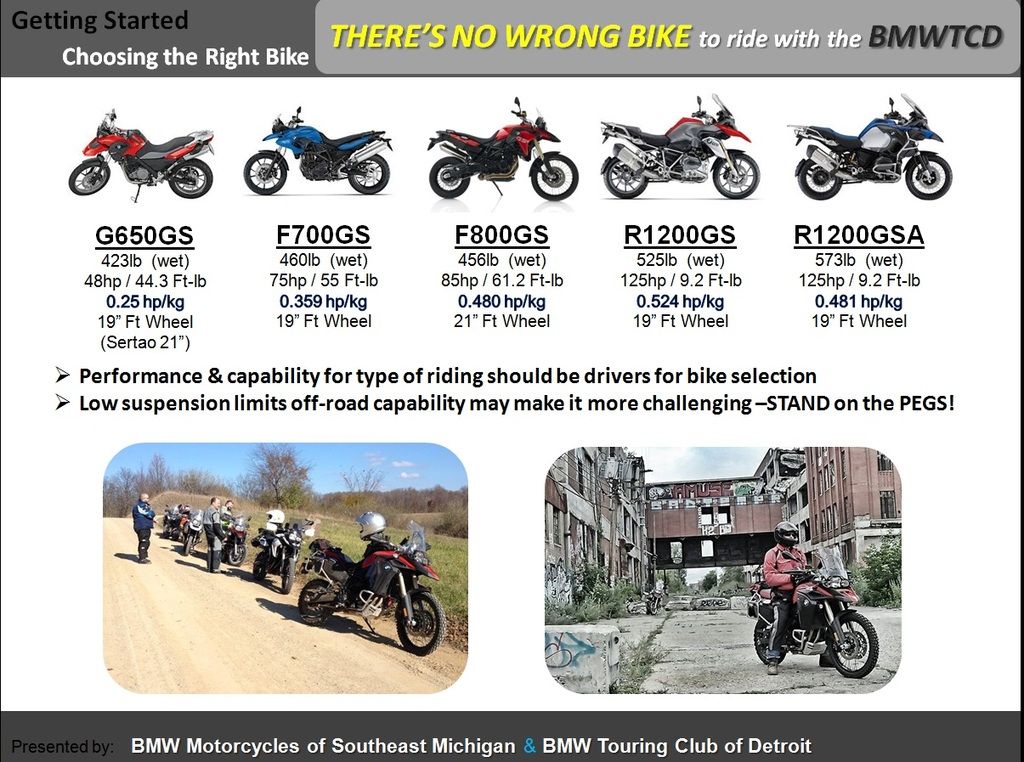 but then there's the R1200GS….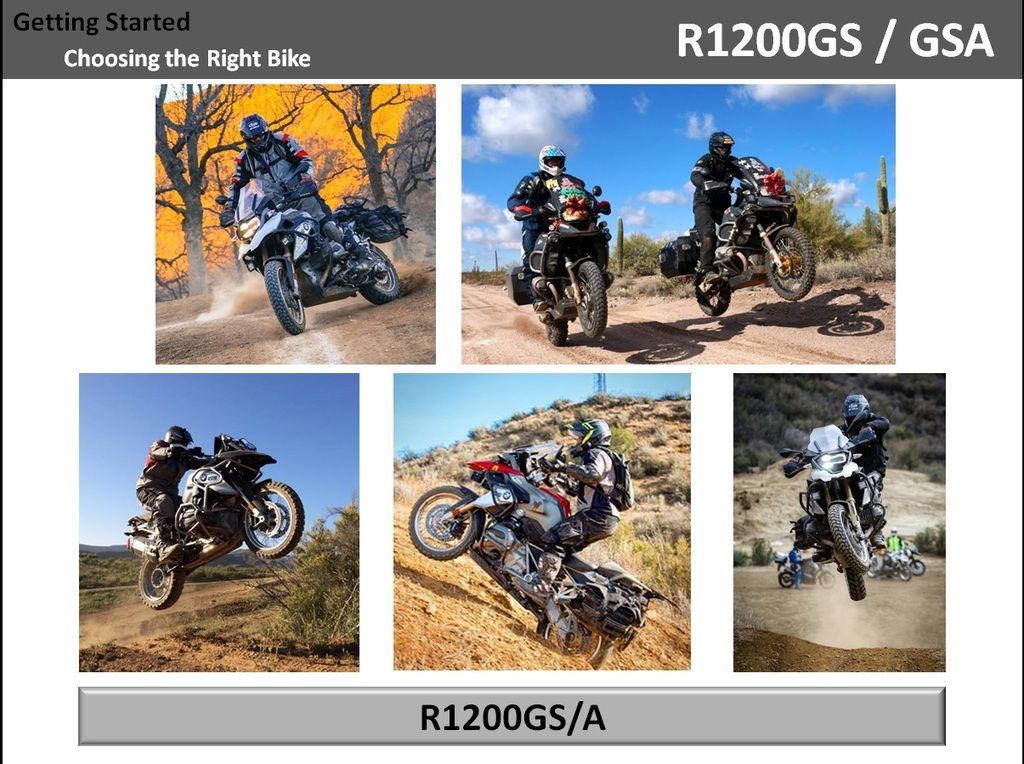 R1200GS / GSA Advantages
Hydraulic Clutch (both wet and dry version)
Lower center of gravity, better balanced, easier to pickup
More HP at the rear wheel
More Comfortable
Shaft Drive
Tubeless Tires
Minor weight disadvantage
19" Front Wheel (Woody's Wheel Works can fix that!)